Established in 1891, Meridian is the neighboring city to Boise, the 2nd largest city in Ada County and is located in the heart of the Treasure Valley. It is one of the fastest growing cities in the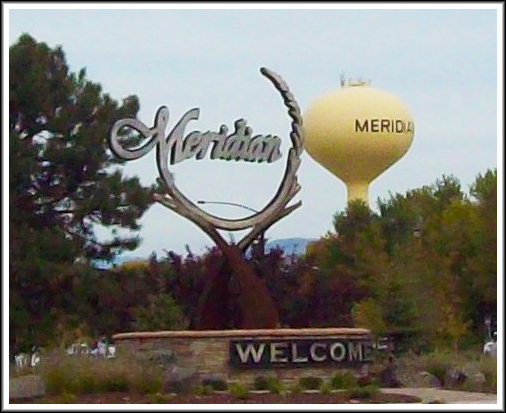 Treasure Valley – the population tripled from 1990-2000 and then doubled again from 2000-2008! From farmsteads to housing throughout the years, Meridian is home to over 78,000 Treasure Valley residents and is the fastest growing city in the state of Idaho.
With much to offer, Meridian boasts the renowned Village at Meridian Shopping Center, Meridian Speedway (auto raceway), Roaring Springs (the valley's only water park), Eagle Island State Park, and many city parks.
FUN FACT: Meridian was originally named "Hunter" after its first postal superintendent!